www.charter.com
.
1-800-Get-Charter
Ed McHugh's
West Boylston
Auto Parts


(508) 835-8865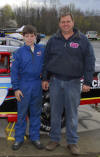 SUNDAY, JULY 20TH




7TH AT THE 250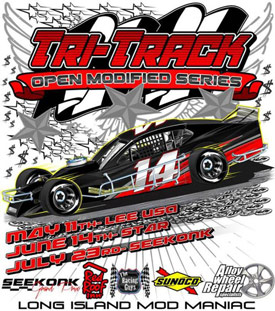 THE SBM 125
STAR SPEEDWAY
SATURDAY, JUNE 14TH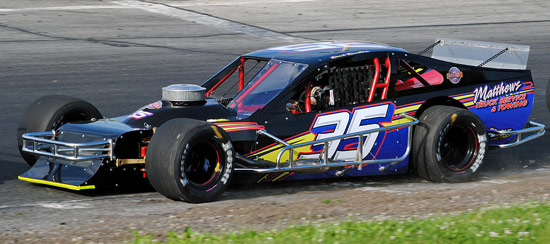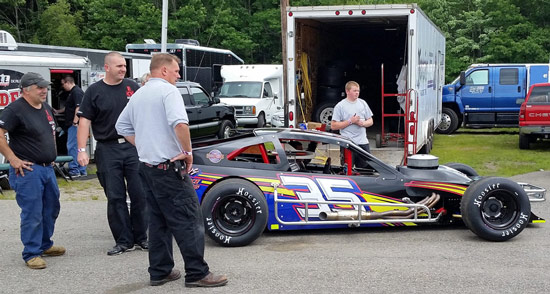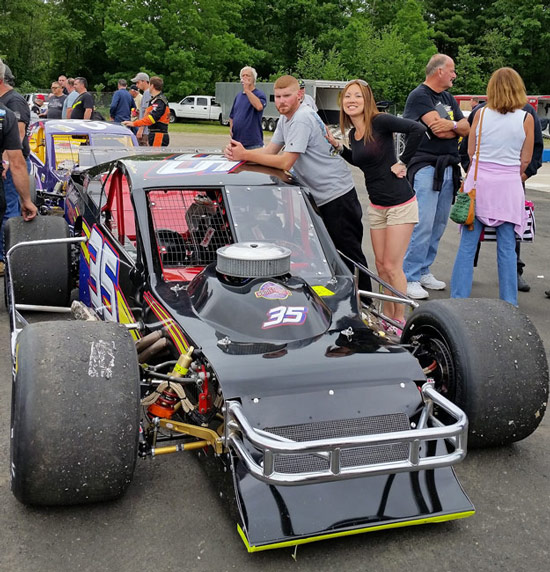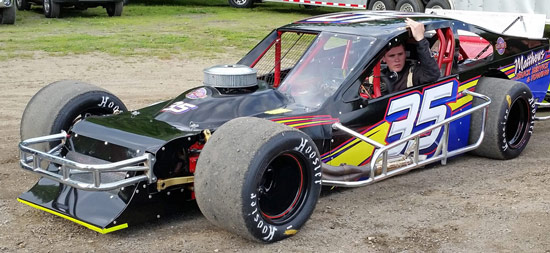 FIRST RUN FOR THE MOD - 10th PLACE
Photos by




Stephanie Jordan

Photos by
Rich Hayes

Saturday, May 31st
6th at PASS North WMMP

Saturday, May 10th
6th at PASS North Star Speedway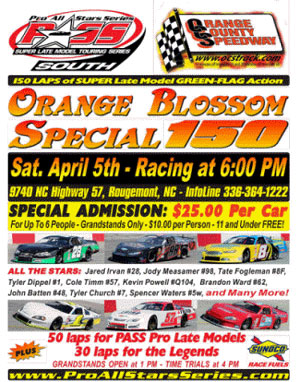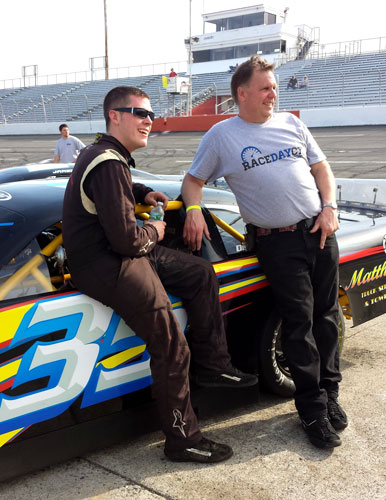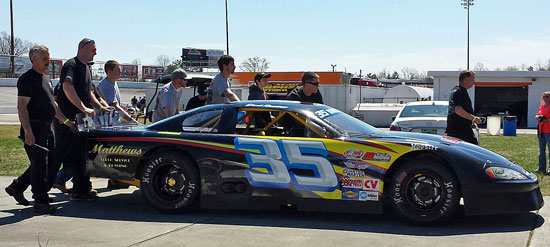 Photos by Stephanie Jordan
13th at PASS South Orange County
At the first 2014 race for the Super Late Model, the #35 was strong right from unloading from the trailer for Friday practice. With just a few changes Derek was able to run in the top five on the time sheets.

During the last practice session the panhard bar broke. That causied the drive shaft to snap in half, which crushed an oil line by the drive shaft hoop. Luckily Jay Folgeman (who ran the #35 to third in the Oxford 250 in 2013) let the team use his race shop in Durham, NC to insure the repairs were complete and the setup was perfect. The work went well, but it was a 2 AM finish time.

Next day at the track car felt good, ended up timing 4th place. After the Top 10 redraw, Derek started in fifth.

The #35 ran well for the first 60 laps. But then the motor started to skip consistanly with a possible ignition issue. Derek dropped back to about 10th at one point in a tough race where half of the 28 starters had retired by the 100 lap mark.

On lap 119 the motor first loaded up coming out of turn two and then cleared out, causing the car to get sideways and hit the outside the wall. A 13th place finish was the result.
THE 2014 SEASON SHAPES UP
Derek plans on putting most of the focus in 2014 on the PASS Super Late Model program. The team will head down to Rougemont, NC for a PASS South 150 lap event at Orange County Speedway for Derek's first race of the season.

Highlights of the PASS SLM season will be the Oxford 250 and the Southern Maine Motors 300.

Derek has had only one test ride in a Tour Type Modified before this year. So a limited Modified schedule is planned to
start slow and shake out the cob webs. The first events will be two races that are part of the new Tri-Track Open Modified Series - May 11th at Lee and June 14th at Star. The third race will be at Seekonk on Open Wheel Wednesday on July 23rd.

The first NASCAR Whelen Modified Series race with the big boys will be June 21st at the Waterford Speedbowl. Two Thompson (including the World Series) and one Stafford Whelen races will follow later.

October 4th will see Derek at the DAV Fall Classic SLM open race where Derek posted a Win in 2012 and a 2nd in 2013.

Derek is shooting for a couple of PASS wins in 2014 after mechanical failures and some bad luck marked the 2013 PASS effort.

The Ramstrom Racing Team has been working hard all winter to better prepare the #35 SLMs and MOD for an exciting race season.

Our thanks go out to Matthews Truck Service and Towing of Sterling, MA for their support. The help preparing the cars and the continued funding of expenses makes it possible for Ramstrom Racing to compete this season.

matthewstruck
service.com
Sterling, MA

-
2014 SCHEDULE
SLM = Super Late Model
MOD = Tour Type Modified
-
April 5th - Orange County Speedway
Rougemont, NC -

SLM


PASS South
The Orange Blossom Special 150

May 10th - Star Speedway
Epping, NH - SLM


PASS North 150



May 11th - Lee USA Speedway
Lee, NH -

MOD


Tri-Track Open Modified Series
Bullring Bash 100

May 24th - White Mountain Motorsports Park
North Woodstock, NH -

SLM


PASS North
Littleton Chevrolet Buick 150

May 31st - Southern National Motorsports Park
Lucama, NC -

SLM




PASS South


The Dogwood Blossom 150

June 14th - Star Speedway
Epping, NH -

MOD


Tri-Track Open Modified Series
SBM 125

June 21st - Waterford Speedbowl
Waterford, CT -

MOD




NASCAR Whelen Modified Tour




Mr. Rooter

161



July 20th - Oxford Plains Speedway
Oxford, ME -

SLM


PASS North/National
The Oxford 250

July 23rd - Seekonk Speedway
Seekonk, MA -

MOD


Open Wheel Wednesday
Tri-Track Open Modified Series
Modified Madness 100

Aug. 9th - White Mountain Motorsports Park
North Woodstock, NH -

SLM


PASS North 150

Aug. 13th - Thompson Speedway Motorsports Park
Thompson, CT -

MOD


NASCAR Whelen Modified Tour
Budweiser King of Beers 150

Sept. 14th - Beechridge Motor Speedway
Scarborough, ME -

SLM


PASS North/National
Southern Maine Motors 300

Sept. 28th - Stafford Speedway
Stafford Springs, CT -

MOD




NASCAR Whelen Modified Tour


NAPA Fall Final 150

Oct. 4th - Seekonk Speedway
Seekonk, MA -

SLM


D. Anthony Venditi Fall Classic

Oct. 19th - Thompson Speedway Motorsports Park
Thompson, CT -

MOD


NASCAR Whelen Modified Tour
World Series 150

Nov. 15th- Southern National Motorsports Park
Lucama, NC -

SLM


PASS South/National


Mason-Dixon Meltdown 200


www.ProAllStarsSeries.com

hometracks.nascar.com/series/whelen-modified-tour

TriTrackOpenModifiedSeries.com

Derek Ramstrom To Test The Waters Of The NASCAR Whelen Modified Tour In 2014
November 26, 2013
- By
Former Thompson Speedway Super Late Model champion and Pro All Stars Series regular Derek Ramstrom has built a reputation as a driver to be reckoned with in full-bodied racing across New England and beyond. But the West Boylston, Mass. driver is ready to dip a toe into the waters of open wheel racing. FULL STORY HERE