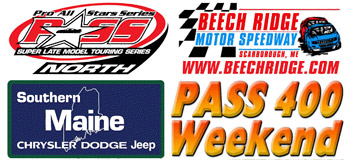 Sunday, September 20th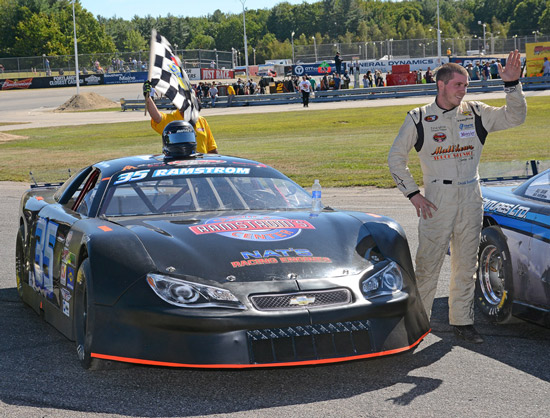 10th
Place at The 300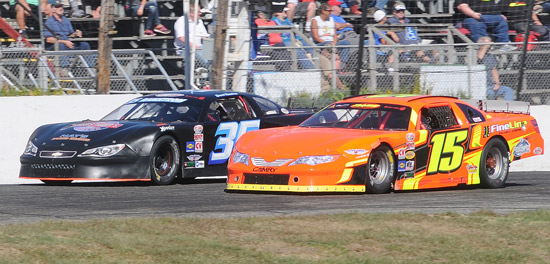 36th
Place at THE 250


After a Consi Win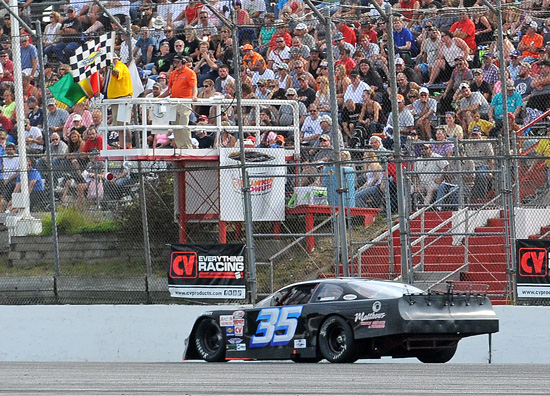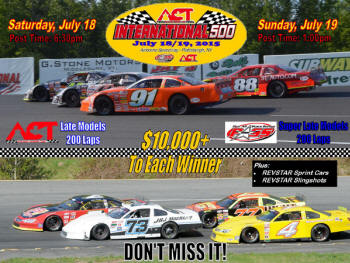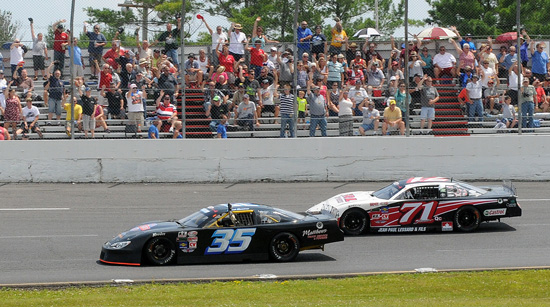 18th
Place at AIRBORNE 200
A flat right rear, a spin, and a hit from a following car
that takes out the left front suspension.
Qualifying: 2nd in heat 2 for a 3rd place starting position.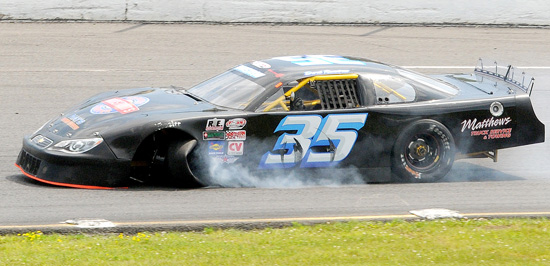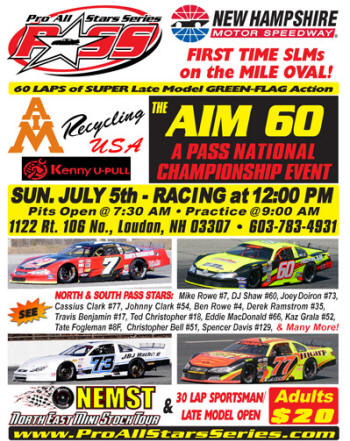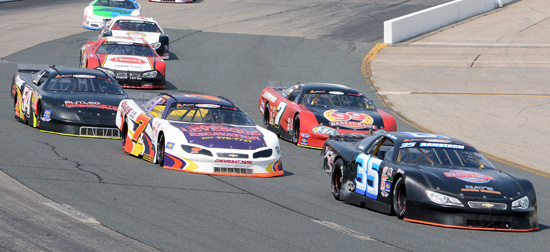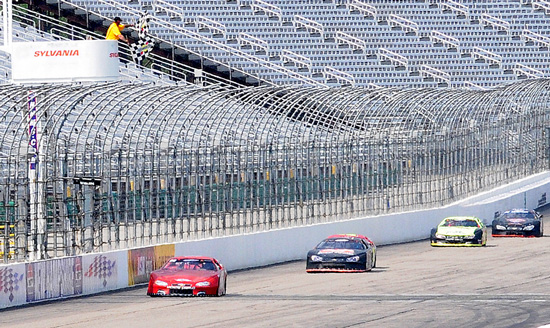 5th
Place at AIM 60 at NHMS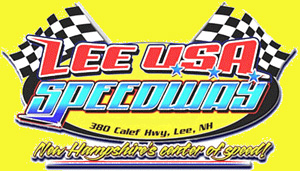 Friday, June 26th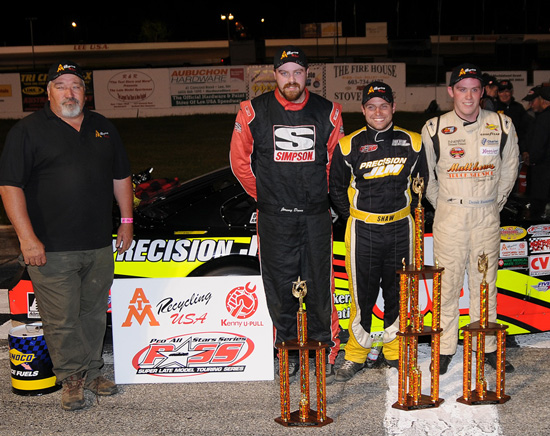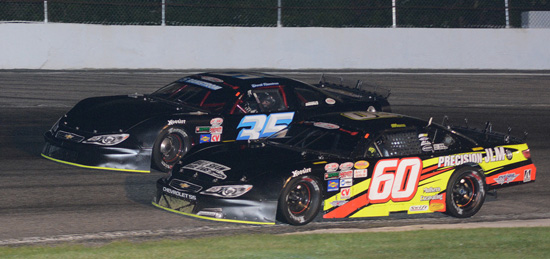 2nd Place at LEE PASS 150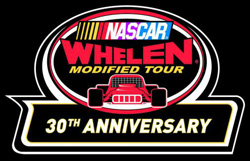 Thursday, June 10th
-
11th Place Finish at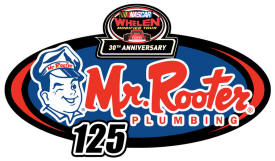 The Mr. Rooter 125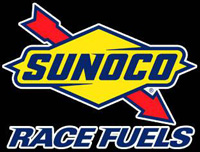 SUNOCO ROOKIE OF THE RACE AWARD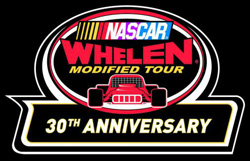 Saturday, May 30th
-


14th Place Finish at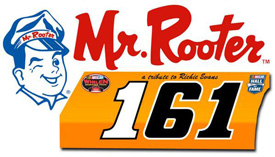 The Mr. Rooter 161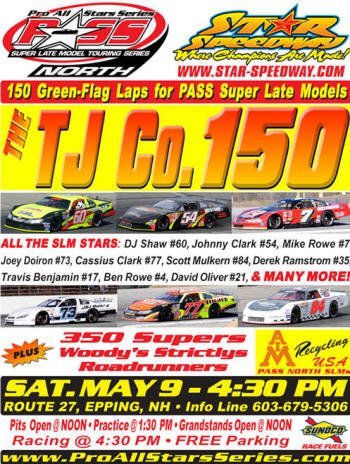 28th Place Finish at Star
Spin in heat - caught in multi-car wreck early in the feature

Wednesday, May 6th
Practice day at NHMS for the 7/5 PASS event at the one mile oval. Cut short by a rear end failure.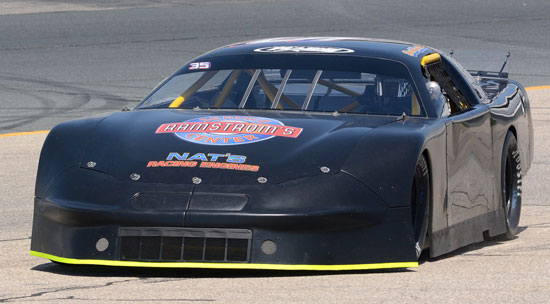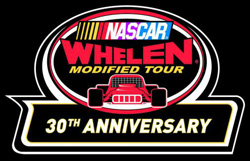 Sat.-Sun. April 11-12, 2015


-




15th Place Finish at The Icebreaker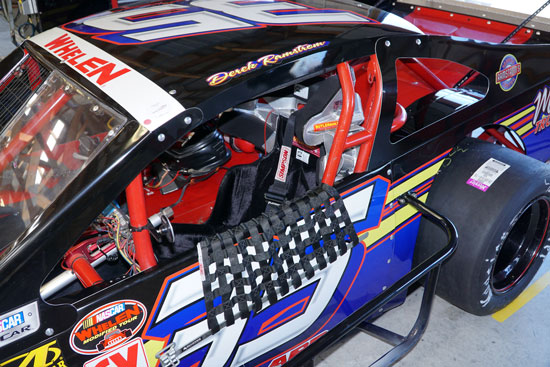 Derek Time Trials 10th on Saturday
Derek records an 18.895 sec. lap. Thirty-five cars on the staring grid. Top four were: Doug Colby 18.679 - Bobby Santos 18.735 - Corey Lajoie 18.762 - Teddy Christopher 18.770.


-
2015 SCHEDULE

www.ProAllStarsSeries.com


hometracks.nascar.com/series/whelen-modified-tour

matthewstruck
service.com
Sterling, MA

-
SLM = Super Late Model
MOD = Tour Type Modified
April 12th - Thompson Speedway Motorsports Park
Thompson, CT -

MOD


NASCAR Whelen Modified Tour
The Icebreaker 150

April 26th - Stafford Speedway
Stafford Springs, CT -

MOD


NASCAR Whelen Modified Tour
NAPA Spring Sizzler 200

May 9th - Star Speedway
Epping, NH - SLM
PASS North 150

May 30th - New London-Waterford Speedbowl
Waterford, CT -

MOD


NASCAR Whelen Modified Tour
Mr. Rooter 161

June 10th - Thompson Speedway Motorsports Park
Thompson, CT - MOD
NASCAR Whelen Modified Tour


Mr. Rooter 125



June 26th - Lee USA Speedway
Lee, NH -

SLM


PASS North 150

July 4th & 5th - New Hampshire Motor Speedway
Loudon, NH - SLM
PASS North 75

July 19th - Airborne Park Speedway
Plattsburgh, NY - SLM
PASS North 200

Aug. 12th - Thompson Speedway Motorsports Park
Thompson, CT -

MOD


NASCAR Whelen Modified Tour
Budweiser King of Beers 150



Tentative


Aug. 19th - Bristol Motor Speedway
Bristol, TN -

MOD


NASCAR Whelen Modified Tour
Bush's Beans 150

August 30th - Oxford Plains Speedway
Oxford, ME -

SLM


PASS North/National
The AIM Recycling USA Oxford 250
presented by Kenny U-Pull

Sept. 20th - Beechridge Motor Speedway
Scarborough, ME -

SLM


PASS North/National
Southern Maine Chrysler Dodge Jeep 300

Sept. 26th- Southern National Motorsports Park
Lucama, NC -

SLM


PASS South 150

Oct. 18th - Thompson Speedway Motorsports Park
Thompson, CT -

MOD


NASCAR Whelen Modified Tour
Sunoco World Series 150

Nov. 7th - Caraway Speedway
Sophia, NC -

SLM


PASS South 150